Please add some slider posts using the Slide custom post type.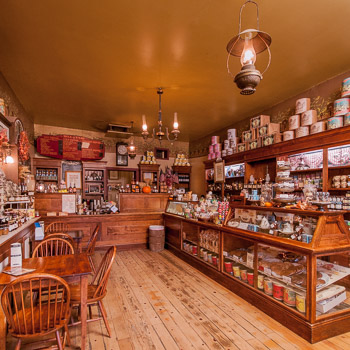 Brown's Coffee House and Sweets Saloon is conveniently located in the heart of Columbia State Historic Park on Main Street. We offer a full espresso bar, sandwiches, baked goods, ice cream, assorted candy, homemade preserves, honey, tea, and many more wonderfully sweet and flavorful goodies. Brown's is also the home of the wildly popular Sarsaparilla and Wild Cherry soda bottled by our sister company, Columbia Soda Works. You can stock up on bottles of your favorite flavor, or purchase extracts to bring home with you to make your own soda! We welcome your school groups and offer a special menu with advanced notice. Please call for pricing and information
Open 7 days a week, 9am to 5pm. Closed on Thanksgiving and Christmas day.
22760 Main St., Columbia, California 95310
(209) 532-1850